CloneRNX
CloneRNX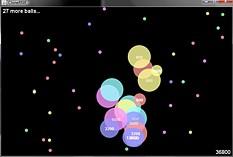 CloneRNX is a simple puzzle game.
Requirements
In order to run CloneRNX you need a Java Runtime Environment (Java 5 or later).
License
Kickstart is Free Software and it is licensed under LGPL (you will find a copy of the license bundled into the downloadable software distribution).
Feedback
You can send comments and requests to Carlo Pelliccia.
Make a donation
CloneRNX is free, but if you find it funny please make a donation via PayPal.